10 Ways To Promote Your Small Business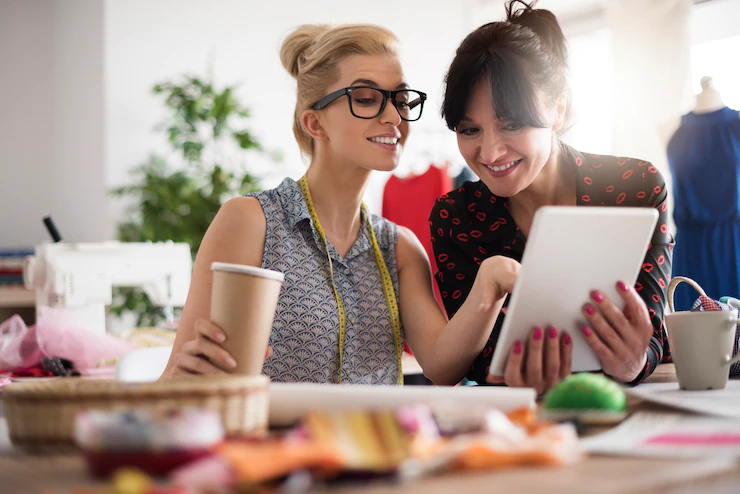 The number of small businesses in America is staggering. There are over 30 million entrepreneurs who have started their own companies, which means that approximately half of all Americans either own or work for a small business owner. And every business needs to know the answer to how to 'promote your small business .
If you're one of those people, you know that running a small business is no easy task. Of course, you have to worry about the day-to-day operations of your business, but you also have to find ways to promote and market your business to ensure its success.
10 Helpful Tips To Promote Your Small Business:
How to promote your small business? Every business type is different. And like the business types, the business modules are also very different. But every small business wants to do the advertising parts within a small budget.
1. Participate In Local Events
A great way to promote your small business is by participating in local events. It can be anything from a community festival to a charity fundraiser. You can set up a booth at these events to promote your business and sell your products or services.
You can also hand out promotional materials, such as flyers and business cards. Participating in local events is a great way for your business to brand and build a charity in the community.
You also can participate in trade shows, a great way to network with other businesses and promote your products or services. There are many large trade shows in California, such as the LA Business Expo, in which small businesses can participate.
You may also explore booth rentals and other opportunities to participate in these events. All you need to do is look up the keywords such as trade shows Anaheim CA , and you will be able to find many options to promote your small business.
2. Use Social Media To Your Advantage
Social media platforms like Facebook, Twitter, and Instagram are great tools for promoting your small business. They are free to use, but they also allow you to reach a large audience with your marketing messages. However, it's essential to use social media effectively. Social media utilization is one of the best ways to promote your small business .
Make sure you post engaging content that will interest your target audience. You should also post regularly and respond to any comments or questions. Moreover, you can use social media ads to target a specific audience with your marketing messages.
3. Make Sure Your Website Is Up To Date And Informative
In today's digital world, it's vital to have an up-to-date and informative website. Your website should provide visitors with information about your products or services and your contact information. You should also include interesting blog posts or articles to keep visitors engaged.
In addition, your website should be mobile-friendly, as more and more people are using their smartphones to browse the internet. If you need help creating or updating your website, you can contact a web design company. In Orange County, many web design companies can help you make an effective website for your small business.
4. Use Print Marketing Materials
You can distribute these materials in several ways. For example, you can leave them at local businesses or hand them out at community events. You can also mail them to potential customers or clients. Whatever method you choose, make sure your marketing materials are professional and informative.
5 . Try Using Guerilla Marketing
Guerilla marketing is a type of marketing that is unconventional and unexpected to promote your small business. It can be anything from handing out free samples to dressing up like a chicken. The goal of guerilla marketing is to get people talking about your business.
6. Offer Discounts And Coupons
Everyone loves a good deal, so offer discounts and coupons to potential customers. You can promote these deals through your website, social media, or print marketing materials. Just include the expiration date and some restrictions, such as a minimum purchase amount.
Offering discounts is a great way to attract new customers and build loyalty among your existing customer base. Also, you may want to offer loyalty programs for your regular customers and promote your small business.
7. Get Involved With Local Charities
Giving back to the community is a great way to promote your small business. You can do this by getting involved with local charities. For example, you can sponsor a charity event or donate products or services to a local non-profit.
It is a great way to build goodwill in the community and get your business name. In addition, you can volunteer your time or services to a local charity. It is a great way to give back and promote your business simultaneously.
8. Participate In Community Events
Another great way to promote your small business is by participating in community events. It can be anything from a block party to a farmer's market. It is a great way to meet potential customers and build goodwill in the community.
In addition, you can set up a booth at these events to promote your products or services. You may also want to consider sponsoring a community event. It is a great way to get your business name out there and show your support for the community.
44 Methods to Advertise Your Business for Free
The best marketing plans draw on a multitude of strategies: social media marketing, email marketing campaigns, flash sales, in-store events, even experiential marketing—whatever your business has the resources to take on, take them. Use every opportunity you get to share your product or service with the world (and, ideally, turn them into paying customers).
Start your search with this list of mostly free, relatively low-lift, but definitely fun ways to advertise your business. Remember that each method for how to advertise your business comes with its own nuances and tricks. Business advertising is an art, not a science.
1. Reward Social Media Sharing
It's great to find new customers, but it's also important to show your appreciation for those who are already loyal to your brand—especially if they're willing to shout it from the proverbial rooftops.
Providing discounts to your followers who share your brand on social media rewards their customer loyalty, and gives you a boost. After all, word-of-mouth endorsements are still the best form of advertising around. Engaging with and rewarding your customers is a great way to advertise your business for free.
2. Cultivate a Cadre of Brand Ambassadors
George Clooney probably fetches a pretty penny for his work as Nespresso spokesman, but there are other, more accessible methods for how to advertise your business with brand ambassadors.
Focus on social media influencers who might not be Clooney-level celebrities, but who have established themselves as prominent figures in a circle that relates to your brand. Gaining an endorsement from an influencer strengthens your brand's presence and legitimacy in that world. If you go this route, though, make sure your social media influencer campaign is legal.
3. Look Within for Positive Word of Mouth
Your strongest advocates for your business might just be under your own roof. An employee willing to share positive things about the company on their personal social media accounts can grab the attention of potential new customers. Therefore, incentivizing that behavior is a savvy business move and a great way to advertise your business for free. Platforms like Dynamic Signal make it easy for businesses to encourage their employees to serve as brand advocates for their employers online.
4. Have Fun With Interactive Content
Who can resist the allure of a clever internet quiz? Putting interactive content on your website, blog, or social media platforms is both fun and informative for your customers. And quizzes and surveys that encourage users to share their results on social media expands your brand's reach further. This has the added bonus of converting your loyal brand followers into brand ambassadors on their own social media platforms.
5. Let Your Customers Peek Behind the Scenes
Whether you use YouTube, Facebook, Instagram, or Snapchat, share a behind-the-scenes video. This could be an interview with a member of your staff, a tour of a manufacturing facility, or a montage of your participation in a recent trade show or industry event. Giving your customers a sneak peak into what it's like on the inside is another creative way to advertise your business for free.
Giving customers a greater sense of what goes into making your product is a transparent way to interact with your customers, which'll give you a credibility boost. It also lets you show off your team and your brand's personality, and define your company's unique point of view within your market. That's how to advertise your business in the era of social video.
6. Play Game Show Host for a Day
Alternatively, ask those who are already loyal to your brand to participate in a contest where they generate testimonials or share positive stories about your business online under a designated hashtag. That can generate a lot of buzz in a short amount of time.
7. Put a Face to Your Company's Name With Live Video
CEOs such as Mark Zuckerberg, Elon Musk, and Steve Jobs are inextricably linked with their brands. Customers feel like they know them personally, and that is part of the fabric of the brand loyalty that Facebook, Tesla, and Apple enjoy. Using live video through Facebook or other social media channels can humanize you and your business, and make any customer even more likely to become a loyalist.
8. Trade in a Thousand Words for a Picture (or Video)
If that adage is true, then Instagram lets you do a lot of talking in a very short amount of time. While Facebook dominates in terms of overall number of users, Instagram followers for certain brands—including titans like Nike and Starbucks —have surged lately. Certain industries, such as restaurants, have been transformed by the platform. And with younger demographics turning away from television and spending more time on social media, there's a huge benefit to focusing your marketing efforts here. It's important to learn how to advertise your business using this surging platform.
More Articles Like This
37 Genuine Thank You for Your Order Messages, Templates & Images
15 Spirited 4th of July Messages & Greetings for Your Customers
37 Free & Creative July Marketing Ideas (With Examples!)
July is home to much more than Independence Day! Learn 37 free, fun, and fruitful July marketing ideas (with real examples!) based on the many awareness causes, holidays, and observances of the month.
Resource:
https://www.smartbusinessdaily.com/promote-your-small-business/
https://www.fundera.com/blog/advertise-your-business-for-free
https://www.wordstream.com/blog/ws/2020/12/09/free-and-low-budget-marketing-ideas