The Worst Feeling
After weeks of searching you've finally found it. The one. The day-to-day is perfect, the salary is a big step up, the hours are flexible, and the benefits are amazing (not to mention it's less than 10 minutes from your place!). You head over to LinkedIn looking for connections and….they're all 3rd degree with your mutual being that weird kid from high school you haven't spoken to in 8 years. Ugh…
We've all been there – the feeling of defeat washing over you before you've even had the chance to get started. So what do you do next? What anyone else the 21st century would do – Google it!
You know where you won't find top performers looking to hire the best talent for Google, Facebook, or Apple? At networking events and meetups. They just don't have time for that, and neither do you. Most of the people at these events are not very influential within their industrial niches and therefore aren't going to do much for your cause.
You probably also noticed that I didn't mention submitting your resume online (where resumes go to die). That sounds harsh, I know, but how many people do you know submitting 20 applications online hear back? It's simply not a good use of your time.
Part 1: How To Get A Job Interview When You Don't Know A Single Person At The Company
Know Your Role (And Find It!)
The first step is having a solid idea of the specific role that you're looking for, right down to the company and title (if possible). Next, you'll need to make sure that role is available. You can do that by finding the role on the company's website or by using any of these free job posting sites. For today, let's assume that you want to be an Account Manager in the Technology B2B vertical at Google.

Locate Potential Influencers
In the search bar, I want you to plug in the company name and all of the information I highlighted above (title, vertical/industry, preferred city). However, before you hit "Search," we need to remember that you are looking for someone who can influence the hiring process.
If you're not familiar with title hierarchy structures in the corporate world, here is a quick guide (if you are already familiar with how titles are structured, feel free to skip this section):
Every company has a hierarchy starting at the top with the CEO/Founder all the way down to the entry level employees. When researching companies, especially people to speak to within those companies, it helps to know where certain titles fit in the food chain. That way you can ensure you are talking to the right person.
In many companies, the above titles have some sort of variation that allows for greater segmentation within that level. The most common forms of this are Associate, Executive, and Senior. Here is what those mean:
Associate: this title is usually given to someone who is halfway between positions for some reason (maybe there is typically a 4 year gap between levels and they are 2 years in). A person with Associate in their title is usually one notch below a person with the original title. For example, an Associate Account Manager would most likely be one level below an Account Manager.
Senior: ­this title is the more experienced version of an Associate. People with Senior in their title are usually one notch above the original title. For example, a Senior Account Manager would be one notch above an Account Manager.
Executive: ­this title is usually given to people who are very senior, or around the level of Vice President. The two most common cases are Sales Executive/Account Executive (synonymous terms for a senior salesperson) or Executive Vice President who is two notches above a Vice President and one notch above a Senior Vice President. That should be all the info you need to make an educated decision around where people stand within the company you are researching!


Obtaining Contact Info
On the person's profile, right under their picture, there can be a button labeled "Contact Info" (I say "can be" because people have the option to remove it). Occasionally, people will have their email address listed right there – voila!
Head over to Mailscoop and enter the first and last name of the person you are searching for, as well as their company's website. For example, if we were trying to find Elon Musk's email, our form would look like this:
The easiest way to get a hold of a company email address is to reach out to someone in sales or media, because both of these departments usually have inbound lead forms and people on the other end ready to pounce on those emails.
We can also use our LinkedIn method here and target salespeople. Salespeople almost always have their corporate email listed on their LinkedIn because it's a free win for them. If someone is looking for their product and then finds them on LinkedIn, boom! They just got an effortless inbound lead.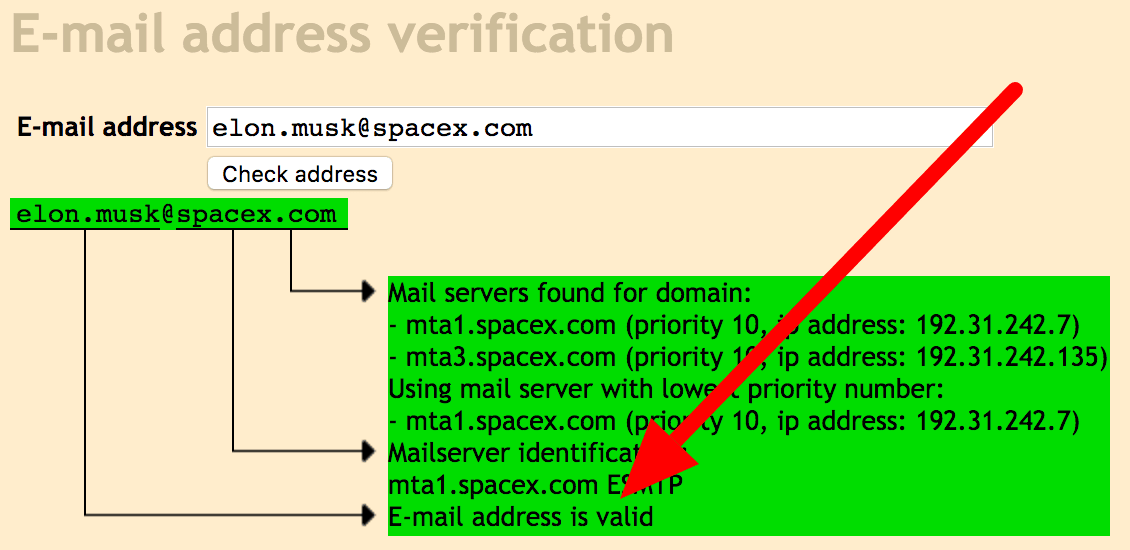 Research, Research, Research
Start with the usual suspects – LinkedIn, Facebook, Twitter, Instagram, etc. and look for common points of interest. To be honest, most people are better at this online research thing than I am, so I'll get back to the meat here.
Some people have said to me, "Austin, isn't this a little weird? I feel like I'm kind of stalking this person." I totally get it. However, this information is critical for quickly building a strong relationship and getting that referral!
How to get a job in HR
If you are wondering how to get a job in human resources without experience, follow these steps to increase your chances of securing an interview and being selected for a position.
1. Earn a degree
The first step to getting a job in human resources is earning a degree. If your school offers a human resources program, it will likely include courses focused on organizational theory, legal issues and compliance, performance management, employee development and training and other areas that HR professionals need to understand. Other related degrees that may help you get a job in HR include business and organizational or industrial psychology.
2. Look for internships
Before you complete your degree, look for internship opportunities offered through your school to gain hands-on experience. An internship may be unpaid or paid but will provide you with valuable experience that can help you better understand the field of HR and form connections in the industry.
3. Get certified
Certain certifications are highly valued and respected among human resources professionals. Becoming certified can show your professional achievements, as well as demonstrate your proficiency in a specific area of human resources. To obtain a certification, you typically have to take an exam to demonstrate your skills and knowledge. The requirements for each certification vary.
Some of the top certifications for HR professionals include Certified Professional in Learning and Performance (CPLP), Professional in Human Resources (PHR) and Senior Professional in Human Resources (SPHR). The Society for Human Resource Management (SHRM) is a professional membership association that also offers several of its own certifications. SHRM also has student chapters at various college and university campuses, allowing students to network with HR professionals and find mentors.
4. Build a network
Working in HR involves working directly with people, so building a strong network is helpful in your efforts to find a job in the field. You can use professional social media platforms, join various HR organizations and associations and look for others in the human resources field to form and nurture your network. Other options for strengthening your network include connecting with your professors who may have connections in the field, reaching out to alumni of your educational program and contacting HR professionals who work for companies that are of particular interest to you.
5. Work on your resume
Before you apply, make sure to update your resume with the skills and experience that relate to HR. Even if you do not have experience in a human resources position, you can identify and highlight some of the skills you have gained through your other work experience that make you a top candidate for a job in HR.
5. Write Your Resume for a Remote Job Application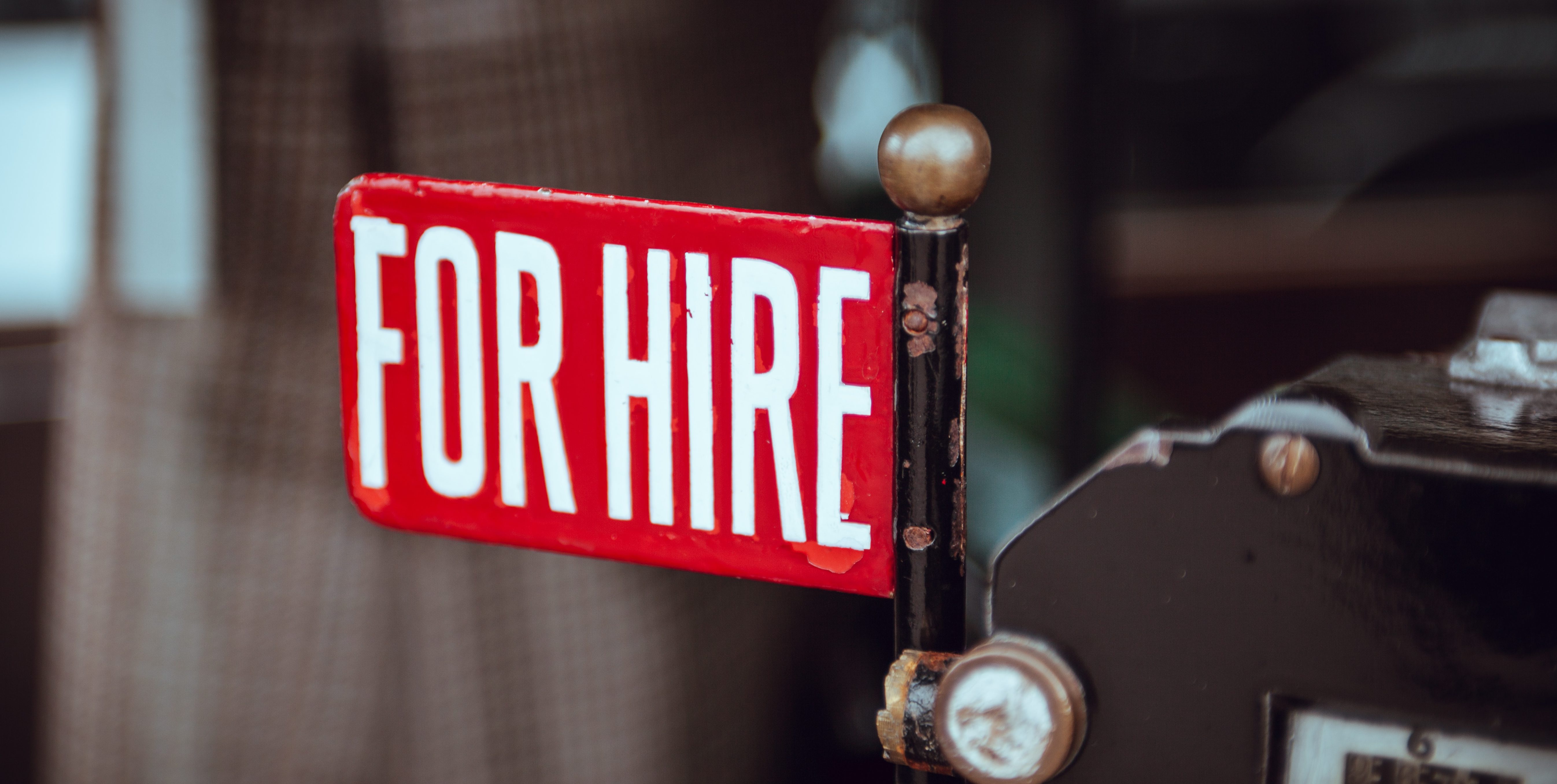 Self-starter experience goes a long way in an interview. But to land an interview, your resume needs to be tailored to remote companies. Here are a few things to put on your resume that'll make it stand out to remote employers (and one extremely useful resume builder to check out):
Talk about tools: Remote companies use software to bridge the communication gap. List any software tools that you are familiar with using. Some might include: Slack, Salesforce, Basecamp, Trello, Harvest, GoToMeeting, Google Hangouts, Skype, Zoom, Zapier, and many more.
Communication: Communication starts with your resume. Remote companies fail because of bad communication, thus they look to hire amazing communicators. Your resume should talk about your communication skills, and typos should be non-existent. Your email communication with hiring managers and recruiters should be great too, and it can't hurt to mention that you'll take your cybersecurity seriously as a remote employee too.
Innovation or portfolio: If you have done something to innovate at work, put that on your resume. If you have a portfolio, share that too.
Side projects: Depending upon how you breach this subject, side projects can start some controversy. You might not want to put those projects front and center on your resume unless it adds to your case, but you'll want to talk about them in an interview—especially if an example from something like your successful blog strategy can help secure the job. Working on a project autonomously shows that you take initiative. I say tread lightly because some employers, remote or not, might think that your side project is going to take time away from your day job.
Location: This may seem obvious, but if a remote job is location specific, make sure to mention your proximity to that location. For example, some sales jobs might have an NYC territory. If you live in NYC, make sure that you mention it in your correspondence with the company.
Results: If you have any hard numbers associated with your job, put those on the resume too. For example, if you have the marketing skills and you doubled traffic in X period of time, due to X reasons – that's good resume information.
Autonomy: Can't hurt to talk about any time you were a "self-starter" or worked on deliverables without much supervision. Any time you worked with low or no supervision is valuable. Your ability to work autonomously is big, but you don't need to have direct remote experience to work remotely.
Working remotely is much more results focused than hours-worked focused. Some remote positions will require 9:00-5:00 work hours, but others won't at all. Some remote companies won't monitor your hours worked, but they'll be monitoring your deliverables.
6. Bring it All Home (and Follow up on Your Remote Job Application)
One last tip before you hit the remote job boards: pick up a copy of Remote by Jason Fried and David Heinemeier Hansson (founders of Basecamp). I promise that no one from Basecamp forced me to talk about their business book (nor did they pay me off), I just found their eBook to provide great insights into working remotely.
When you do finally get a remote job, it might seem weird at first… working for a company with no HQ , or a company with an HQ thousands of miles away. Give it a few weeks and you'll feel right at home (literally).
I had this flash of worry that the whole thing was fake! Then the meeting started and my very real manager and I set off working. Working remotely and communicating remotely is not harder, or more complex than any other job, it's just different.
The same can be said for landing a remote job. The job application is not harder, it's just a bit different. If you immerse yourself in the remote community and show passion for your work, you are sure to separate yourself from other remote job seekers.
Looking for a Remote Job Right Now?
Hi I'm Ryan Robinson
Blogger, podcaster and recovering side project addict. Head of Content at Close. Join me here, on ryrob.com to learn how to start a blog, make money blogging and grow a profitable side business. I also write for publications like Fast Company, Forbes, Entrepreneur, Inc, Business Insider and more. Let's chat on Twitter about blogging and side projects.
Leave a Reply: Cancel reply
242 replies to "6 Steps How to Get a Remote Job This Weekend in 2022 (Ultimate Guide)"
Wow what an amazing post. I read and clung to every word non of it was blah blah blah. It was "all" very much appreciated and man I'm so greatful for your blog. I'm looking forward actually to read it through a few more times and utilizes it as much as I can to land me my first remote career job. The part that hit me the most be excited about it love what you do. If you have Compassion, dedication, and a vision of your career, then there is no need of sales of your soul to your interviewer. And your advice on my resume brilliant duh why didn't I think of that. Your an amazing person and I really appreciate your blog it's just amazing and uplifting and very informative. And you know what I may even fail at it the first go around. I will just chuck it up to the 101 what not to do list of applying for a remote career Job. Hey if I screw it up really good maybe you can add it to your blog of what not to do lol .
Your blog is precisely what Europeans are looking for in this pandemic since it provides valuable information. Reading your blog guidance on how to locate a remote job was really helpful. As of right now, I've been hired for a position, and I'd aspire to express my gratitude to you for creating such a valuable blog and waiting for other info for later on purposes.
What a detailed and informative post well done! After 8+ years in recruitment, I've seen a lot of CVs/resumes and cover letters and your advice here is spot on.
This year I decided to quit my job, move to Bali and use my expertise to help people to secure a remote job. It was the best decision I made and absolutely love it when I help my clients finally live a life where work isn't the main 'event'. Keep on doing what you're doing!
Resource:
https://cultivatedculture.com/how-to-get-a-job-anywhere-no-connections/
https://www.indeed.com/career-advice/finding-a-job/how-to-get-job-in-hr
https://www.ryrob.com/remote-job/